While this post is sponsored by Pink Blush Maternity– As always, all of the comments and opinions in this post are my own. Also a special THANK YOU to White Elm Photography for the wonderful photographs featured in this post!
---
Good Morning Lovies!
I am so excited to share a wonderful company with you today. Pink Blush offers some of the most adorable maternity clothes. I ordered a beautiful floral print maxi dress to wear for Easter, and when it arrived, I was head-over-heels in love with it! One of my biggest things lately have been maternity clothes that can grow with my bump, then transition into non-maternity later on. Versatility is key in the land of motherhood and Pink Blush has made it easier than ever to create a staple wardrobe with styles that can be worn during pregnancy into motherhood. I love that this dress has a wrapped waist. It allows for easy breast feeding once our little one arrives, but also is great for later down the road too!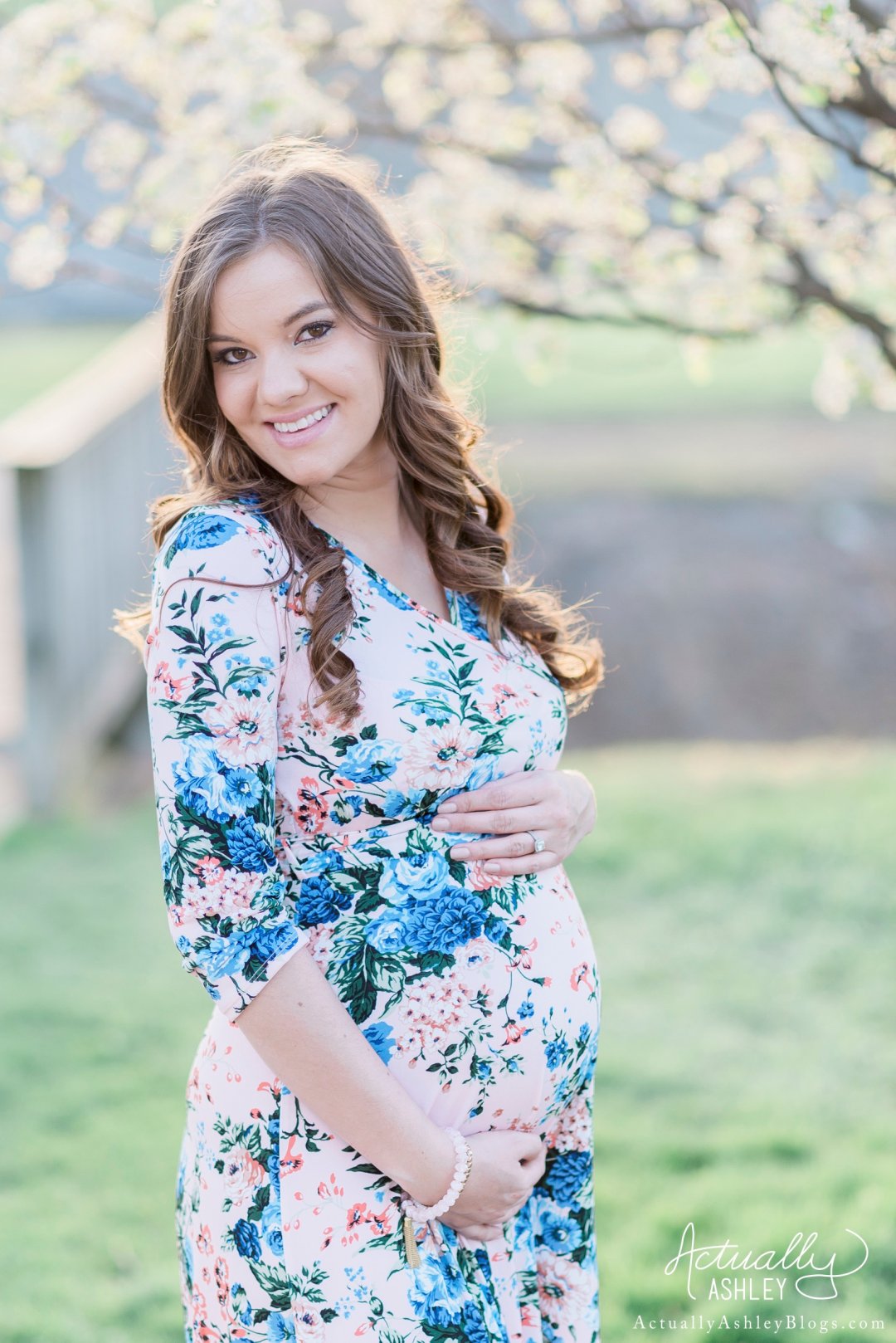 After swooning over my new dress in a
Monday Morning Coffee
Post,
Pink Blush
reached out to me asking if I'd like to try out another beautiful dress. I really like the products they sell and shopped there on my own first- so I could not say "yes!" fast enough. Pink Blush sent me this
cute maternity dress.
I love how it is fitted to show off the baby bump in all the right ways. It is such a beautiful shade of saturated pink. I am planning on wearing it to my baby shower coming up next month in May.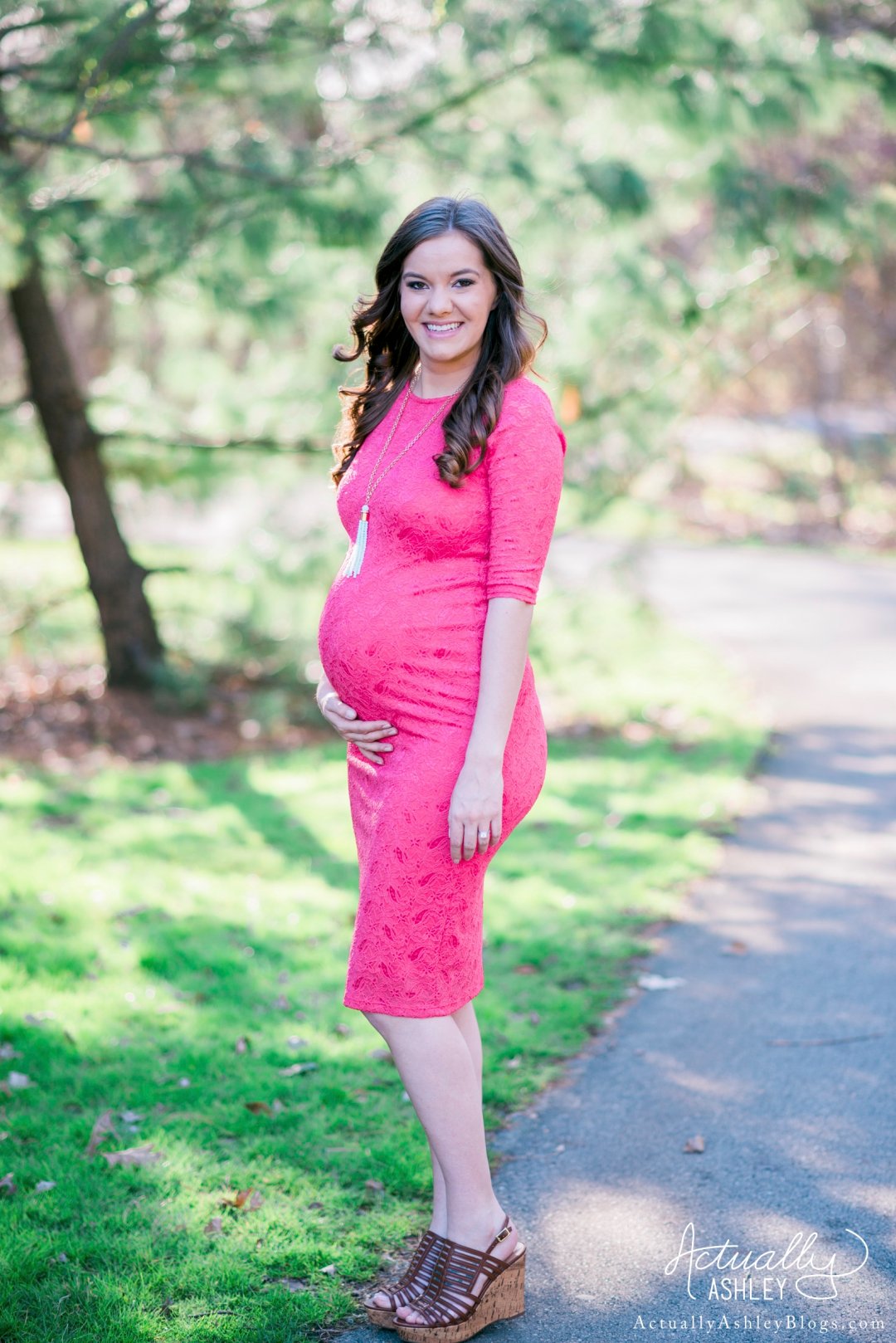 White Elm Photography did such a great job with these maternity photos, don't you agree? If you're in the Central Ohio area give Natalie a call and tell her I said "Hi!". She is also helping me with some fresh 48 hospital photos and our newborn shoot once baby arrives. You'll be seeing some more of her amazing work soon enough!
Now for the GIVEAWAY! Pink Blush was also so nice to offer a $75.00 gift card to one of my readers to try out some amazing clothing for themselves! Here are a few of my favorite items they have in their shop right now as inspiration on how to spend that gift card! Scroll down to enter the contest!
Mint Green Maternity Dress // Navy Blue and Lace Delivery Robe // White Floral Maternity Dress
Blue Distressed Skinny Jeans // Peach Chiffon Kimono // Pink Draped Front Nursing Top
They have a little something for everyone with plenty of styles and colors to pick from. What items would you buy with $75?! Let me know and enter below to win a $75.00 gift card to Shop Pink Blush.
Win a $75 gift card to Pink Blush

Thanks so much for tuning in! I can't wait to see what items you love too! Be sure to follow along on my Instagram and Facebook to get more chances to win!
Until Next Time,
Ashley
Thanks again to PinkBlush and White Elm Photography for their help bringing you this post! Please be sure to note some of the contest rules:  If you've already won a PinkBlush giveaway with 6 months, you will not be eligible to win. Winners must wait 3 months before they are eligible to enter to win another PinkBlush giveaway again. Good Luck!